I offer a wide variety of top quality services to fit your needs. I will help you determine the best services for your needs and deliver the kind of quality and value you can only get from a trained professional. Check out my complete service menu below to get a feel for what I do. Please note: Service prices and availability are subject to change without notice.
Hair Cutting and Styling includes shampoo/massage
Please note that all prices are a guideline only, the total price will depend on your in-salon consultation Creating the best hair cut and hairstyles requires exceptional cutting skills and precision hairdressing. Tammy has many tools of the trade used to create the perfect hair cut and style. It's important to get the right amount of volume, texture and movement in the hair achieved primarily using high quality professional hairdressing scissors, and in some cases clippers or razors. These essential hairdressing tools ensure precision cutting techniques every time for every client.
I`m confident that my years of experience, training and dedication to creating the best hair cuts possible means that you will get the perfect hair cut and hairstyle on every visit to Tammy`s Hair Design.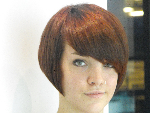 Professional Hair Styling for Women
$50.00
Tammy know`s the power of the
perfect hair cut
. Initially during a free informal one-to-one consultation, she will find a little bit about you and get to know a little more about your lifestyle, personality and current hair habits. This will ensure she can give the right advice and create the
perfect hair cut and hairstyle
for you as an individual.Creating the
best hair cut and style
you have always dreamed of is our number one priority for every client who walks through the doors . Tammy pride herself on her expertise and experience coupled with a keen eye for what's hot ensuring her reputation for outstanding
contemporary hair cut and hairstyles
remains. Training to the highest standards oozing talent, flair and creativity Tammy is ready and waiting to give you the
best hair cut and hair style
you've ever had!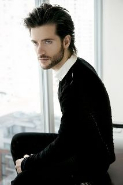 Professional Hair Styling for Men
30.00
Tammy use`s the finest barbering skills to deliver precise hair cuts and styles for our male clientele. From classic and established men's hair cuts to current and modern hair styles, Tammy ensure a professional cut every time. For the coming year we're seeing men's hair trends such as heavy layers on top with shorter back and sides, slick retro comb overs and quiffs and the low maintenance style for men, shaved all over.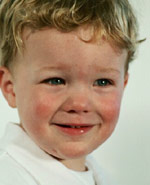 Childrens Haircuts
under 10 - 15.00
10 to 15 - 18.00
15 to 18 - 25.00
Tammy is specially trained to provide hair services for children of all ages. she understand that children may be fearful, impatient or squirmy but we will work with them with compassion and patience for a memorable and positive experience.
Return to Top
Policy:
Please call (604)803-9318 or email tammyshairdesign@gmail.com for my appointment policies.
Can't find appointment online, Call.....I can probably squeeze you in.
100.00 Deposit is required for any service over 2 1/2 hours.
You will receive a call to obtain deposit where required.
I have a 48 hour cancellation policy an effect, your deposit will be held until next visit.