I offer a wide variety of top quality services to fit your needs. I will help you determine the best services for your needs and deliver the kind of quality and value you can only get from a trained professional. Check out my complete service menu below to get a feel for what I do. Please note: Service prices and availability are subject to change without notice.
Hair Texturing
Quality texturing services and products for beautiful hair.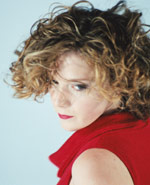 perm
From - 130.00 short hair
Return to Top
Policy:
Please call (604)803-9318 or email tammyshairdesign@gmail.com for my appointment policies.
Can't find appointment online, Call.....I can probably squeeze you in.
100.00 Deposit is required for any service over 2 1/2 hours.
You will receive a call to obtain deposit where required.
I have a 48 hour cancellation policy an effect, your deposit will be held until next visit.