I offer a wide variety of top quality services to fit your needs. I will help you determine the best services for your needs and deliver the kind of quality and value you can only get from a trained professional. Check out my complete service menu below to get a feel for what I do. Please note: Service prices and availability are subject to change without notice.
Hair Texturing
Quality texturing services and products for beautiful hair.
Hair Straightening / Chi Strightening System
From - 300.00
The CHI Transformation System is an Advanced American Technology system utilizing ceramic heat, negative ions, pure natural silk, and Cationic Hydration Interlink to transform hair from frizzy, curly, wavy, or even coarse straight hair into silky, beautiful, controlled, straighter hair by using the CHI Iron, silk, and negative ions without any harsh chemicals or ammonia. The system contains three different formulas, each with a phase one and phase two, and follows a ten step process to achieve sleek, smooth hair. - See more at: http://www.farouk.com/CHI/Transformation-System/#sthash.Ks3TlfsY.dpuf
Hair Smoothing
From - 125.00
CHI Enviro American Smoothing Treatment is a revolutionary safe treatment. It eliminates up to 95% of frizz while making curly hair more manageable. It instantly adds amazing shine, silkiness and condition to the hair. The results of this safe alternative to traditional harsh straightening systems are amazing. The system safely smoothes frizzy, curly hair into beautiful, soft and silky hair. When the powerful, yet gentle, formula is combined with heat from the CHI Iron and dryer the hair is bonded, providing incredible results - See more at: http://www.farouk.com/CHI/Enviro/#sthash.yRVfmKQW.dpuf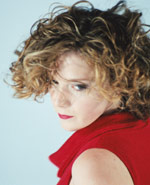 perm
From - 95.00 short hair
Return to Top
Policy:
Please call
(604)803-9318
or email tammyshairdesign@gmail.com for my appointment policies.