I offer a wide variety of top quality services to fit your needs. I will help you determine the best services for your needs and deliver the kind of quality and value you can only get from a trained professional. Check out my complete service menu below to get a feel for what I do. Please note: Service prices and availability are subject to change without notice.
Hair Treatments
Other hair services to make you look your best.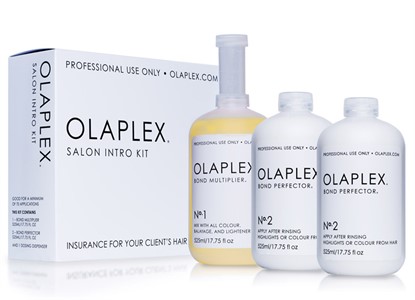 OLAPLEX
Add Olaplex - to color or lightener to protect the hairs integrity - 15.00

Olaplex Treatment
for compromised hair - 50.00
includes blow dry style.

Olaplex Treatment
Plus Moisture Treatment - 75.00
includes blow dry style.
Is a simple three-step process includes a patented active ingredient that works on a molecular level to seek out broken bonds in the hair that are caused by chemical, thermal, and mechanical damage. You can use Olaplex to restore compromised hair, or add it to another service to provide the ultimate breakage insurance.
Keratherapy Formaldehyde-Free Pure Renewal Plus Smoothing Treatment
Short hair to mid length - 180.00
Long hair - 250 and up
A leader in keratin smoothing
Keratherapy
In the past formaldehyde has been the main ingredient in keratin smoothing treatments for years, but now there's a wholly holistic approach to keratin smoothing—Keratherapy's 100 percent Formaldehyde-free Pure Renewal Plus! With zero Formaldehyde, this groundbreaking formula removes up to 90 percent of curl or wave, eliminates frizz, adds shine and drastically improves the manageability of tough tresses without those familiar offensive odors!
Full of essential nutrients and proteins, the reparative Pure Renewal Plus packs a stronger punch compared to its Pure Renewal predecessor by offering maximum curl and volume reduction without causing permanent structural change to the hair for up to 12 weeks. This treatment works with color-treated tresses, is safe for all hair types whether normal, coarse or resistant, and—being Formaldehyde-free—has an incredibly fast and easy application time with zero down time!
Return to Top
Policy:
Please call (604)803-9318 or email tammyshairdesign@gmail.com for my appointment policies.
Can't find appointment online, Call.....I can probably squeeze you in.
100.00 Deposit is required for any service over 2 1/2 hours.
You will receive a call to obtain deposit where required.
I have a 48 hour cancellation policy an effect, your deposit will be held until next visit.